Preparations for IUSTI-Europe 34rd Annual Conference in Bucharest Are Well Under Way
Organising a conference is always a demanding task. Doing this at the time of a global pandemic it is a near impossible challenge.
The 34th IUSTI-Europe Congress will be VIRTUAL! We hope that you will continue to participate in this unique medical event dedicated to Sexually Transmitted Infections and HIV/SIDA. Organizing a virtual event is a first for IUSTI-Europe and we would like to turn the odds and make this an advantage: using the power of internet, the Congress will be easily accessible, affordable and will connect speakers and participants from all around the world! A distinguished group of researchers and practitioners will share their knowledge and expert opinions with you. They will present the latest information directly from the source. It will be different, but we will do our utmost to make it worthwhile.As the Congress is approaching, we kindly remind you to register using the link:
Please keep in mind that only by registering before the 5th of September you will have the opportunity to see all presentations "on demand" using the Congress platform. This content will be available until the 1st October 2020.
The Scientific Program will provide you with well known sessions of the IUSTI-Europe Congress such as the IUSTI Guidelines Update, WHO/ECDC workshop and the DEBATE. For the first time symposia organised by BASHH and EADV have been added to the program with the desire to capture your interest as well. For more details, please visit the Scientific Program using the link:
We are looking forward to welcoming you to a memorable Congress.
IUSTI Europe 2020 – Bucharest –
34th IUSTI Congress, European Congress on Sexually Transmitted Infections and HIV / AIDS
Congress President Prof. George Sorin Tiplica
Chair of the International Scientific Committee Dr. Martí Vall-Mayans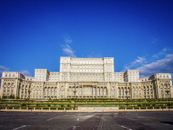 Permanent Training Course on STI Diagnostic Pathways and Management of Sexually Transmitted Infections (excluding HIV) is postponed
Unfortunately, the "Permanent Training Course on STI Diagnostic Pathways and Management of Sexually Transmitted Infections" which should have taken place in Bertinoro, Italy in the beginning of June 2020 had to be cancelled due to the COVID-19 Pandemic. The course is postponed to June 1-4 2021.
IUSTI-Europe Conferences
Tallinn, Estonia 2020: The 33rd IUSTI-Europe conference took place in Tallinn, Estonia and was a tremendous success. Local organizer Airi Poder was a generous host and the chair of the scientific committee Raj Patel put together an extraordinary scientific programme. More information still available.
The IUSTI Europe Advanced Course 2019 "Those who know STIs know Medicine"
The IUSTI Advanced Course on Sexually Transmitted Infections 2019 "Those who know STIs know medicine" was held from September 4 to 5, 2019 in Tallinn, Estonia, as a two-day pre-meeting course of the IUSTI Europe Congress. The course was particularly aimed at young clinicians developing an interest in sexually transmitted infections. With 75 participants from 28 different countries the course was well attended, reaching a higher number of trainees than ever before.
Communication
A quarterly newsletter of items of interest is sent to IUSTI Europe members. Do contact us if you wish to include any items. A linkedin group has been established to share STI information.
Upcoming conferences:
34th IUSTI Europe Conference to Bucharest Romania 3

rd

to 5

th

September 2020

July 14-17 (changed date), 2021 STI & HIV 2021 World Congress Amsterdam, The Netherlands
STI Guidelines
Updated guidelines are published on the IUSTI website and in journals. A pocket summary of the IUSTI-Europe Guidelines has been published and it is planned to update this annually. It is freely available to download . There will also be printed copies available at IUSTI meetings and courses.
Cooperation with other international organizations
ECDC: The relationship between IUSTI and the ECDC continues to develop. Liaison officers have been appointed by both parties to enable closer cooperation.
EDF: there are strengthening ties with the European Dermatology Forum, with IUSTI-Europe activities on the official agenda of the Annual Dermatology Forum Meeting
EADV: on the IUSTI Europe activities on the Annual Dermatology Forum. Two EADV Task Forces in the field of STIs have been officially approved
UEMS: IUSTI Europe has an observer on the European Board of Dermato-Venereology of the UEMS
Previous Reports
<< Current |2019 | Sept 2017 | Sept 2016 | Oct 2015 | July 2014 | July 2013 | July 2012 |
European Guidelines and Patient information Leaflets
An introduction to the IUSTI Europe STI guidelines is available on this site. These peer-reviewed, regularly-revised STI guidelines and patient information leaflets may be accessed directly here. Information on guidelines in progress is given in the regional directors report, below.
European Clinical Collaborative Group (ECCG)
The ECCG was formally inaugurated at the European IUSTI Executive Committee meeting at the 26th IUSTI Congress Riga, Latvia 2011. This network of STI specialists has come together to principally conduct questionnaire based research across the European Region. The group is modeled on established successful clinical networks within a few European countries which have conducted similar work…. ECCG Link here
IUSTI-Europe Honours
The list of persons who have received IUSTI-Europe honours| Past Congress.
Past IUSTI-Europe Conferences
List of past IUSTI-Europe conferences.
IUSTI-Russia
Сайт IUSTIвРоссии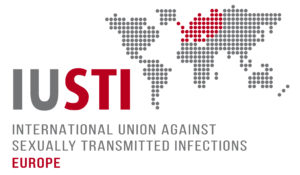 Regional Director:
Dr. Airi Poder (Estonia)
Office Bearers
Chair:
Dr. Claudia Heller-Vitouch (Austria)
Treasurer:
Prof. Mihael Gomberg (Russia)
General Secretary:
Dr. Eija Hiltunen-Back (Finland)
Editor in Chief European STI Guidelines:
Dr. Jackie Sherrard (UK)
International development:
Prof. Mihael Skerlev (Croatia)
Scientific policy and conference management
Prof. Derek Freedman (Ireland)
Communication
Dr Andy Winter (UK)
Education
Prof Angelika Stary (Austria) and Dr Marco Cusini (Italy)
National Representatives:
Prof. Karen Babayan (Armenia)
Ass Prof Georg Stary (Austria)
Dr. Vugar Eyvazov (Azerbaydjan)
Coming soon (Belgium)
Dr Oleg Pankratov (Belarus)
Dr Elena Petrova (Bulgaria)
Prof. Mihael Skerlev (Croatia)
Prof. Jorgen Skov Jensen (Denmark)
Prof. Derek Freedman (Ireland)
Prof. Airi Poder (Estonia)
Dr. Eija Hiltunen-Back (Finland)
Prof. Michel Janier (France)
Dr. Josephe Kobakhidze (Georgia)
Prof Norbert Brockmeyer (Germany)
Dr Electra Nikolaidou (Greece)
Prof. Karoly Nagy (Hungary)
Dr Israel Tsyrulnikov (Israel)
Dr. Marco Cusini (Italy)
Prof. Andris Y. Rubins (Latvia)
Prof. Vesta Kučinskienė (Lithuania)
Dr Natasa Teovska (Macedonia)
Dr Valeska Padovese (Malta)
Dr. Henry de Vries (Netherlands)
Dr. Usha Hartgill (Norway)
Ass. Prof. Agnieszka B. Serwin (Poland)
Prof. Carmen Lisboa (Portugal)
Prof. George-Sorin Tiplica (Romania)
Prof. Mikhail Gomberg (Russia)
Prof. Marko Potocnik (Slovenia)
Dr. Marti Vall Mayans (Spain)
Prof. Karl Arne Wikström (Sweden)
Dr. Stefan Lautenschlager (Switzerland)
Dr Deniz Gokengin (Turkey)
Dr Gleb Bondarenko (Ukraine)
Dr Andy Winter (United Kingdom)
Senior Counsellor:
Dr David Barlow UK
Dr. Keith Radcliffe
Prof. Harald Moi
Prof. Willem I. Van der Meijden
Prof. Angelika Stary