Recent activities of IUSTI- Europe
Preparations for IUSTI-Europe 33rd Annual Conference in Tallinn Are Well Under Way
While the 2018 Dublin IUSTI World and Europe Conference was an unqualified success, preparations are already in full swing for the next IUSTI Europe Conference in Tallinn, Estonia on 5 to 7 September 2019 (www.iusti2019.eu). The Scientific Committee, chaired by Rajul Patel, met first as early as beginning of June 2018, and met again during the Dublin Conference. Members of the Committee have had numerous personal meetings since, one of them during the Conference Site Visit in November 2018.
Keith Radcliffe has agreed to give the keynote speech – "A Journal of the Plague Year" – at the Opening Ceremony, and six other plenaries by world-renowned speakers (Janet Wilson, Marcus Chen, Laura Waters, Anne Rompalo, Henry de Vries, John White, Daniel Richardson) have already been confirmed. The Conference will introduce the President's Symposium, this time with the overarching theme "My Lifetime Experience in Treating/Managing STIs". Three speakers – Michael Waugh, David Barlow, and Andreas Katsambas – have already committed to participating. A great number of other symposia are in the process of being finalised.
The organisers are also determined to offer a social programme that will make the Conference a memorable event emotionally. IUSTI-Estonia is pleased to welcome colleagues form abroad by hosting a ball in the Estonian National Opera. Sight-seeing tours will give participants a chance to see the UNESCO World Heritage Site – Talinn Old Town, the best-preserved mediaeval city in Europe, and discover why Estonia's untamed nature leaves visitors breathless. Theatre-lovers can book tickets for the ballet "A Streetcar Named Desire", a bold new take on Tennessee Williams' legendary play.
As a pre-meeting, the Conference will host the IUSTI-Europe Advanced Course 2019: "Those who know STIs know Medicine". The course is particularly aimed at young clinicians and Health Care Providers (HCPs) developing an interest in sexually transmitted infections, but all STI-interested colleagues from all IUSTI regions are invited. Well-known European experts have already been contacted who will present an update on STIs as well as new diagnostic technologies, and discuss the most recent recommendations for treatment and prevention. The course includes an interactive case presentation with participants.
IUSTI-Europe Conferences
Dublin, Ireland 2018: The annual conference was held in Dublin in June 2018 in conjunction with IUSTI World. The focus of the conference "The appliance of science" . The local organiser was Derek Freedman and the chairs of the scientific committee were Henri de Vries and Kees Rietmeijer. There was a excellent programme with participants from around the world.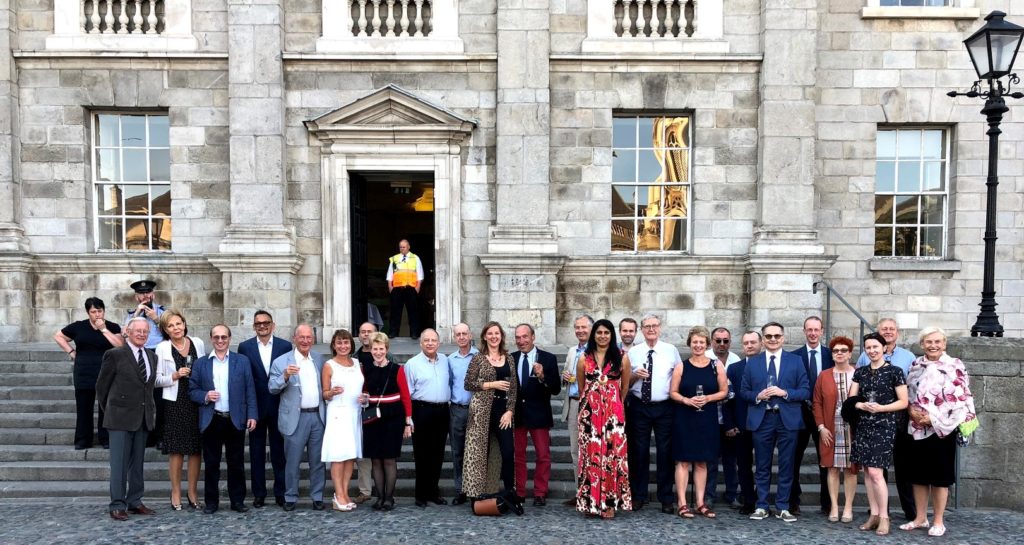 Communication

A quarterly newsletter of items of interest is sent to IUSTI Europe members. Do contact us as iustieuropesecretary@gmail.com if you wish to include any items. A linkedin group www.linkedin.com/groups/8235039 has been established to share STI information.
IUSTI-Europe Summer Schools
Following the very successful IUSTI advanced course that took place in Helsinki in 2017 a basic course: "Diagnostic pathways and management of Sexually Transmitted Infections (excluding HIV)" took place in Bartinoro, Italy in June 2018. This was chaired by Angelika Stary and Marco Cusini. This was very successful with 41 students. It is planned to run a further advanced course in Tallinn in September 2019 in conjunction with the IUSTI conference.
Upcoming conferences:
Tallinn, Estonia 5th – 7th September 2019

Bochum, Germany 2020

Amsterdam, Netherlands, 18th – 21st July 2021
STI Guidelines
The guideline methodology was updated in 2017. Six guidelines had been updated in the last year, and published on the IUSTI website and in journals, a further 5 are currently being reviewed. A pocket summary of the IUSTI-Europe Guidelines has been published and it is planned to update this annually. It is available to download free PocketGuideline2019.pdf. There will also be printed copies available at IUSTI meetings and courses.


Cooperation with other international organizations
ECDC: The relationship between IUSTI and the ECDC continues to develop. Liaison officers have been appointed by both parties to enable closer cooperation.
EDF: there are strengthening ties with the European Dermatology Forum, with IUSTI-Europe activities on the official agenda of the Annual Dermatology Forum Meeting
EADV: on the IUSTI Europe activities on the Annual Dermatology Forum. Two EADV Task Forces in the field of STIs have been officially approved
UEMS: IUSTI Europe has an observer on the European Board of Dermato-Venereology of the UEMS
Previous Reports
<< Current | Sept 2017 | Sept 2016 | Oct 2015 | July 2014 | July 2013 | July 2012 |
European Guidelines and Patient information Leaflets
An introduction to the IUSTI Europe STI guidelines is available on this site. These peer-reviewed, regularly-revised STI guidelines and patient information leaflets may be accessed directly here. Information on guidelines in progress is given in the regional directors report, below.
European Clinical Collaborative Group (ECCG)
The ECCG was formally inaugurated at the European IUSTI Executive Committee meeting at the 26th IUSTI Congress Riga, Latvia 2011. This network of STI specialists has come together to principally conduct questionnaire based research across the European Region. The group is modelled on established successful clinical networks within a few European countries which have conducted similar work…. ECCG Link here
IUSTI-Europe Honours
The list of persons who have received IUSTI-Europe honours| Past Congress.
Past IUSTI-Europe Conferences
List of past IUSTI-Europe conferences.
IUSTI-Russia
Сайт IUSTIвРоссии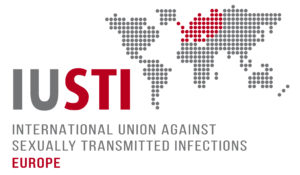 Regional Director:
Dr. Airi Poder (Estonia)
Office Bearers
Chair:
Dr. Claudia Heller-Vitouch (Austria)
Treasurer:
Prof. Mihael Gomberg (Russia)
General Secretary:
Dr. Eija Hiltunen-Back (Finland)
Editor in Chief European STI Guidelines:
Dr Keith Radcliffe (UK)
International development:
Prof. Mihael Skerlev (Croatia)
Scientific policy and conference management
Prof. Derek Freedman (Ireland)
Communication
Dr Andy Winter (UK)
Education
Prof Angelika Stary (Austria) and Dr Marco Cusini (Italy)
National Representatives:
Prof. Karen Babayan (Armenia)
Ass Prof Georg Stary (Austria)
Dr. Vugar Eyvazov (Azerbaydjan)
Coming soon (Belgium)
Dr Oleg Pankratov (Belarus)
Dr Elena Petrova (Bulgaria)
Prof. Mihael Skerlev (Croatia)
Prof. Jorgen Skov Jensen (Denmark)
Prof. Derek Freedman (Ireland)
Prof. Airi Poder (Estonia)
Dr. Eija Hiltunen-Back (Finland)
Prof. Michel Janier (France)
Dr. Josephe Kobakhidze (Georgia)
Prof Norbert Brockmeyer (Germany)
Dr Electra Nikolaidou (Greece)
Prof. Karoly Nagy (Hungary)
Dr Israel Tsyrulnikov (Israel)
Dr. Marco Cusini (Italy)
Prof. Andris Y. Rubins (Latvia)
Prof. Vesta Kučinskienė (Lithuania)
Dr Natasa Teovska (Macedonia)
Dr Valeska Padovese (Malta)
Dr. Henry de Vries (Netherlands)
Dr. Usha Hartgill (Norway)
Ass. Prof. Agnieszka B. Serwin (Poland)
Prof. Carmen Lisboa (Portugal)
Prof. George-Sorin Tiplica (Romania)
Prof. Mikhail Gomberg (Russia)
Prof. Marko Potocnik (Slovenia)
Dr. Marti Vall Mayans (Spain)
Prof. Karl Arne Wikström (Sweden)
Dr. Stefan Lautenschlager (Switzerland)
Dr Deniz Gokengin (Turkey)
Dr Gleb Bondarenko (Ukraine)
Dr Andy Winter (United Kingdom)
Senior Counsellor:
Dr David Barlow UK
Dr. Keith Radcliffe
Prof. Harald Moi
Prof. Willem I. Van der Meijden
Prof. Angelika Stary