UAIST (Union Africaine contre les Infections Sexuellement Transmissibles)
IUSTI Africa-MENA
Past IUSTI meetings in Africa-MENA
Brief Report: In June 2018, during the Executive Committee meeting held in Dublin, a proposal was submitted to the Executive Committee that, rather than creating a separate IUSTI Branch for countries in the WHO Eastern Mediterranean Region (EMRO), a structure should be put in place to combine and strengthen the participation of IUSTI members in EMRO with those in the WHO Region for Africa (AFRO) and harness the efforts of the members from the two regions to create a stronger regional perspective. This proposal was accepted and approved. Henceforth, this region of the IUSTI shall be called, IUSTI Africa & Middle East and North Africa (IUSTI Africa-MENA)
For IUSTI, the countries constituting MENA will reflect those predominantly under the Eastern Mediterranean Region of WHO since these countries have had joint planning meetings and training sessions for a long time. The following countries, therefore, shall constitute MENA: Afghanistan, Algeria, Bahrain, Djibouti, Egypt, Iran, Iraq, Jordan, Kuwait, Lebanon, Libya, Morocco, Oman, Pakistan, Palestine, Qatar, Saudi Arabia, Somalia, Sudan, Syria, Tunisia, United Arab Emirates, and Yemen.
This would mean that people living in the MENA countries will have a choice to join either IUSTI Africa-MENA Region or IUSTI Asia-Pacific Region.
IUSTI Africa-MENA intends to strengthen its networking across countries of these regions by engaging more with governmental health workers involved in STI management and control, as well as non-governmental organisations (NGOs) and community-based organisations, especially those currently operating in the field of HIV and STIs and working with key populations.
17th IUSTI World Congress 2016
Date & Venue: Marrakesh, Morocco, 9 to 12 May 2016
The theme was, "Health impacts of new STI/HIV technologies and Vaccines"
Chairpersons: Jo-Anne Dillon, Amina Hançali, Hicham Oumzil
IUSTI Regional Director: Yaw Sax Adu-Sarkodie
Brief Report: The 17th World Congress of the International Union against Sexually Transmitted Infections (IUSTI) took place at the Palmeraie Conference Center in Marrakech, Morocco, from 9th to 12th May 2016. This Congress was the second IUSTI meeting in Africa, after Cape Town, South Africa, in 2009. The theme was "Health impacts of new STI/HIV technologies and Vaccines". The congress programme focused on both classical sexually transmitted infections (STIs) and HIV, from clinical to public health, behavioural and laboratory aspects.
The conference attracted more than 330 International delegates from 28 countries including 15 African countries, and also saw the participation, for the first time, of delegates from the Middle East and North Africa (MENA) region.
11th IUSTI World Congress African 2009
Date & Venue: Cape Town, South Africa, 9 to 12 November, 2009
The theme of the meeting was "STIs: old problems, new solutions".
Chairperson: David Lewis
IUSTI Regional Director: David Lewis
Brief Report: This was second IUSTI meeting in Africa following the one held 10 years previously, in 1999. The Conference focused on both traditional STIs and HIV from clinical, public health, behavioural and laboratory aspects.
A total of 331 international delegates attended the meeting.

1999 Lesedi Africa: IUSTI/STD/HIV 6th World Congress and 38th IUSTI General Assembly, combined with the 7th Joint Biennial Congress of the STD and ID Societies of Southern Africa
Date & Venue: Sun City, South Africa, 21 to 24 November, 1999
Chairperson: Ron Ballard
IUSTI Regional Director: Ibra Ndoye
Brief Report: This meeting in Sun City was the first time the Union's Executive Committee had ever met in the African Region.
IUSTI Africa-MENA Newsletters
All Newsletters are now located in the Newsletter section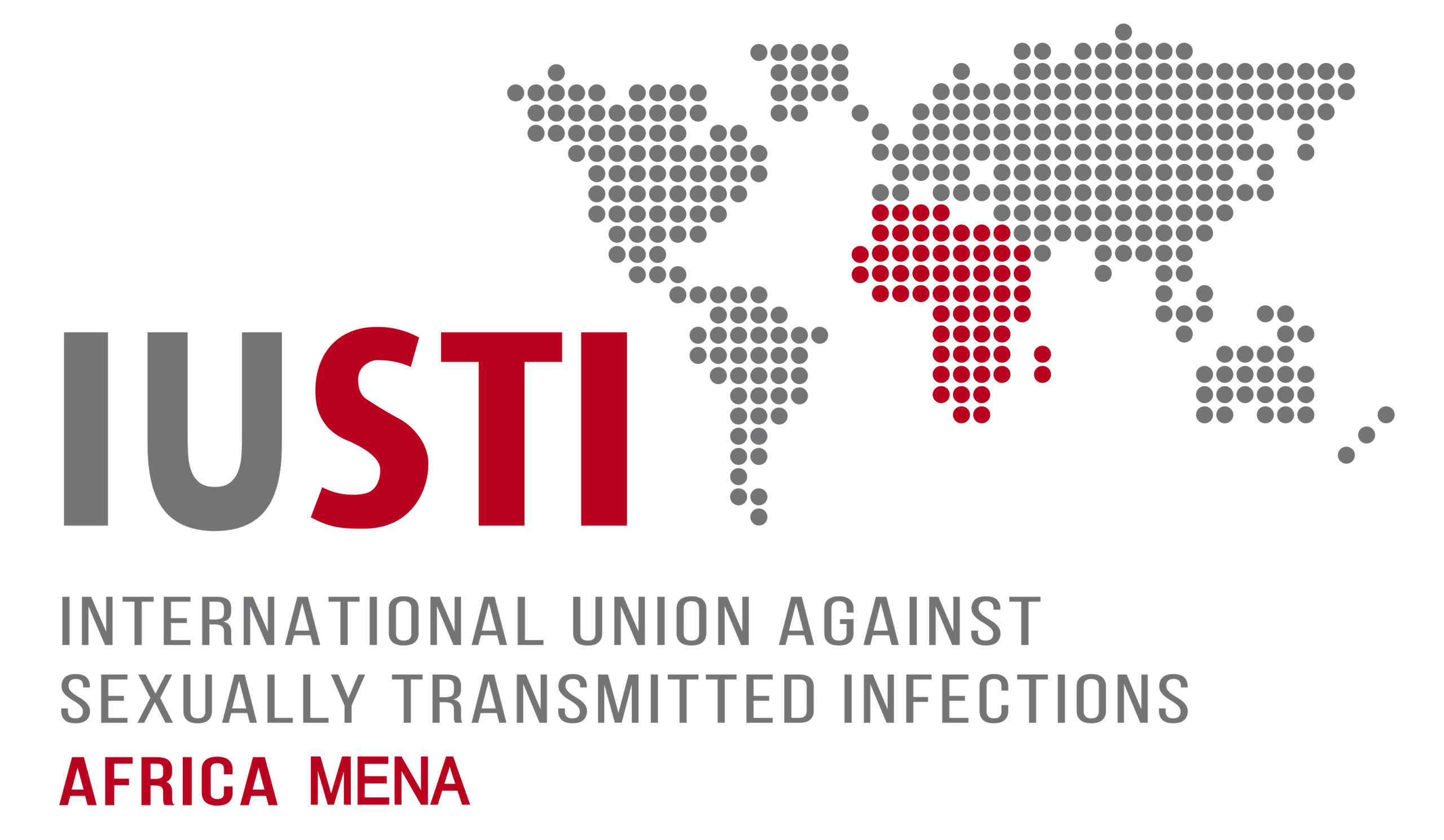 Regional Director
Dr Francis Ndowa (Zimbabwe)
Specialist Venereologist
Harare, Zimbabwe
Email
Office Bearers
Regional Chairperson
Dr Amina Hanҫali (Morocco IUSTI Exco)
STIs Laboratory
Department of Bacteriology
National Institute of Hygiene
27, Avenue Ibn Batouta.
Office Bearers
Dr Ranmini Kularatne (South Africa, IUSTI Exco)
Dr Sara Lowe (Zimbabwe, IUSTI Exco)
Dr Laith Jamal Abu Raddad (Qatar, IUSTI Exco) Professor Remco Peters (South Africa)
Committee Members & Office Bearers
Regional Treasurer:
Laith Abu-Raddad (Qatar, IUSTI Exco)
Regional Secretary:
Ranmini Kularatne (South Africa, IUSTI Exco)
Web Development Officer:
Sara Lowe (Zimbabwe, IUSTI Exco)
Publicity & Liaison Officer:
Remco Peters (South Africa)
Science & Knowledge Officer:
Hicham Oumzil (Morocco)