UAIST (Union Africaine contre les Infections Sexuellement Transmissibles)
IUSTI Africa-MENA
23rd IUSTI World Congress 2022
The IUSTI Africa-MENA Region will host the 23rd IUSTI World Congress 2022 in Victoria Falls, Zimbabwe, from 4 to 7 September this year. It will be the fourth time the IUSTI World Congress comes to the African continent following the congresses in Sun City (1999), Cape Town (2009) in South Africa and Marrakech (2016) in Morocco. The Regional Director and the Committee Members of the IUSTI-MENA Region would like to invite scientists, researchers, implementers, communities and other stakeholders to this conference which will highlight global issues on the successes and challenges of providing accessible and equitable services to all those needing services for the prevention and control of sexually transmitted infections, including HIV.
The conference venue, the Elephant Hills Hotel, overlooks the Zambezi River and has 8 conference rooms with seating capacities ranging from 14 to 500 delegates, with Wi-Fi and air-conditioners. For relaxation and sports, it has a swimming pool and an 18-hole Gary Player golf course with free roaming wildlife!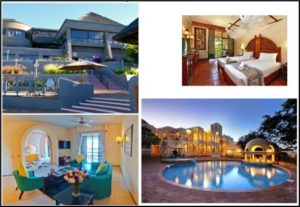 The objectives of the Congress are multi-fold, to be addressed under the theme, Confronting Inequities in STI Prevention and Care. There are four main objectives as follows.
To highlight the burden of sexually transmitted infections (STIs) and need for effective responses, not only in sub-Saharan Africa, but also elsewhere, despite the paucity of surveillance data from many of the countries in the developing world.
To advocate open discussion about STIs and HIV in countries constituting the IUSTI Africa-MENA region, particularly among key populations at high risk for STIs and HIV, and among adolescents.
To highlight the global need for improved access to packages of interventions for the prevention and care of STIs, including HIV, particularly STI diagnostic tests, medicines and vaccines.
To share new scientific knowledge and the latest technological innovations pertaining to diagnosis, therapeutic management, epidemiology and sexual behaviour relevant to STIs and HIV.
The Welcome and Opening Ceremony will be in the late afternoon of Sunday 4th September and the Closing Ceremony will be at noon on Wednesday 7 September.
The Theme of the Congress is "Confronting inequities in STI prevention, diagnostics and care". This theme was crafted to cover issues of lack of accessible diagnostics, lack of appropriate antimicrobials, lack of appropriately trained health-care providers, inequities due to stigma and marginalization being experienced, especially in Africa, but also in Asia and Latin America and other resource-constrained settings. It is envisaged that some of the sessions will showcase examples of how some solutions have been identified and implemented.
It is envisaged that in-person attendance will be high. The conference venue has put into place facilities to safeguard against the spread of Covid-19. A laboratory has been put on alert to ensure that all testing for Covid-19 will be available for all delegates in need of such a test, either for screening or for travel purposes, with printed results and internationally recognised QR codes.
Registration is open https://www.iusti2022zimbabwe.com/registration/, and abstract submission has started https://www.iusti2022zimbabwe.com/abstracts/. The deadline for submission of abstracts is 6 April 2022 (23:59hrs Central Africa Time).
Accessibility
Zimbabwe is situated on the southern African great plateau with an average elevation of 1,500 metres. However, Victoria Falls is situated in the Zambezi valley at an altitude of 1,060 metres. It is accessible by air, road and rail, but the easiest and fastest mode of transport is by air. The biggest airlines flying to Victoria Falls include British Airways (via Johannesburg with Comair [BA]), South African Airways and Ethiopian Airlines. Flights from a number of African countries include Air Botswana, Air Namibia, Air Zimbabwe, South African Airways and the low-cost Zimbabwe Fastjet from Harare and Johannesburg. Emirates and Qatar airlines fly into Harare from Dubai and Doha, respectively, with connecting flights to Victoria Falls, but may require an overnight stay in Harare.
Health
Victoria Falls, being in the lowveld, requires malaria prophylaxis. Mefloquine (Larium), atovaquone/proguanil (Malarone) and doxycycline are normally effective. Zimbabwe, Botswana, Zambia and South Africa are not considered Yellow Fever Risk Zones. However, a Yellow Fever Certificate is required if one has travelled or lived in any of the countries that are considered high risk area for Yellow Fever. It is also wise to carry travellers' diarrhoea medicines.
Security
Whilst Zimbabwe has suffered over a decade of economic turmoil, the tourist destination of Victoria Falls has continued to offer venues for conferences and tourism. As a commercialised place and a popular tourist destination, rather pushy vendors have flourished in the city centre, but no harm has come to visitors in this small city. Nevertheless, all care should be taken not to display valuables, such as cameras, wallets and cell phones without due care.
Regulations under Covid-19 restrictions
This information will be updated periodically between now and the time of the conference. At the time of writing this invitation (March 2022), all passengers arriving at Harare, Bulawayo or Victoria Falls international airports are required to present a negative PCR Covid-19 certificate obtained not more than 48 hours from the time of their departure for Zimbabwe. A symptomatic traveller may be required to undergo a PCR Covid-19 test at the traveller's own expense, currently at US$40-US$60, depending on the laboratory. Fully vaccinated visitors who present a valid negative PCR test and a certificate to that effect do not require to be quarantined.
Travellers are required to maintain social distancing (1 metre from any other individual), wear masks in public and adhere to hygienic measures, such as washing of hands or use of hand sanitisers. There is a curfew from midnight to 05:30 hours. Restaurants, bars and night clubs are operational from 08:00hrs to 22:00hrs.
Departing guests must have a negative PCR Covid-19 certificate valid within 72 hours of departure. Testing is available in Victoria Falls from a Government approved laboratory.
Victoria Falls National Park and other national parks around the country are open. It is important to check the normal opening hours as they will vary from city to city on account of Covid-19-related restrictions. Nearer the time of the conference, updated information will be given and also made available at the conference.
19th IUSTI World Congress 2018
Brief Report: In June 2018, during the Executive Committee meeting held in Dublin, a proposal was submitted to the Executive Committee that, rather than creating a separate IUSTI Branch for countries in the WHO Eastern Mediterranean Region (EMRO), a structure should be put in place to combine and strengthen the participation of IUSTI members in EMRO with those in the WHO Region for Africa (AFRO) and harness the efforts of the members from the two regions to create a stronger regional perspective. This proposal was accepted and approved. Henceforth, this region of the IUSTI shall be called, IUSTI Africa & Middle East and North Africa (IUSTI Africa-MENA)
For IUSTI, the countries constituting MENA will reflect those predominantly under the Eastern Mediterranean Region of WHO since these countries have had joint planning meetings and training sessions for a long time. The following countries, therefore, shall constitute MENA: Afghanistan, Algeria, Bahrain, Djibouti, Egypt, Iran, Iraq, Jordan, Kuwait, Lebanon, Libya, Morocco, Oman, Pakistan, Palestine, Qatar, Saudi Arabia, Somalia, Sudan, Syria, Tunisia, United Arab Emirates, and Yemen.
This would mean that people living in the MENA countries will have a choice to join either IUSTI Africa-MENA Region or IUSTI Asia-Pacific Region.
IUSTI Africa-MENA intends to strengthen its networking across countries of these regions by engaging more with governmental health workers involved in STI management and control, as well as non-governmental organisations (NGOs) and community-based organisations, especially those currently operating in the field of HIV and STIs and working with key populations.
17th IUSTI World Congress 2016
Date & Venue: Marrakesh, Morocco, 9 to 12 May 2016
The theme was, "Health impacts of new STI/HIV technologies and Vaccines"
Chairpersons: Jo-Anne Dillon, Amina Hançali, Hicham Oumzil
IUSTI Regional Director: Yaw Sax Adu-Sarkodie
Brief Report: The 17th World Congress of the International Union against Sexually Transmitted Infections (IUSTI) took place at the Palmeraie Conference Center in Marrakech, Morocco, from 9th to 12th May 2016. This Congress was the second IUSTI meeting in Africa, after Cape Town, South Africa, in 2009. The theme was "Health impacts of new STI/HIV technologies and Vaccines". The congress programme focused on both classical sexually transmitted infections (STIs) and HIV, from clinical to public health, behavioural and laboratory aspects.
The conference attracted more than 330 International delegates from 28 countries including 15 African countries, and also saw the participation, for the first time, of delegates from the Middle East and North Africa (MENA) region.
11th IUSTI World Congress African 2009
Date & Venue: Cape Town, South Africa, 9 to 12 November, 2009
The theme of the meeting was "STIs: old problems, new solutions".
Chairperson: David Lewis
IUSTI Regional Director: David Lewis
Brief Report: This was second IUSTI meeting in Africa following the one held 10 years previously, in 1999. The Conference focused on both traditional STIs and HIV from clinical, public health, behavioural and laboratory aspects.
A total of 331 international delegates attended the meeting.

1999 Lesedi Africa: IUSTI/STD/HIV 6th World Congress and 38th IUSTI General Assembly, combined with the 7th Joint Biennial Congress of the STD and ID Societies of Southern Africa
Date & Venue: Sun City, South Africa, 21 to 24 November, 1999
Chairperson: Ron Ballard
IUSTI Regional Director: Ibra Ndoye
Brief Report: This meeting in Sun City was the first time the Union's Executive Committee had ever met in the African Region.
IUSTI Africa-MENA Newsletters
All Newsletters are now located in the Newsletter section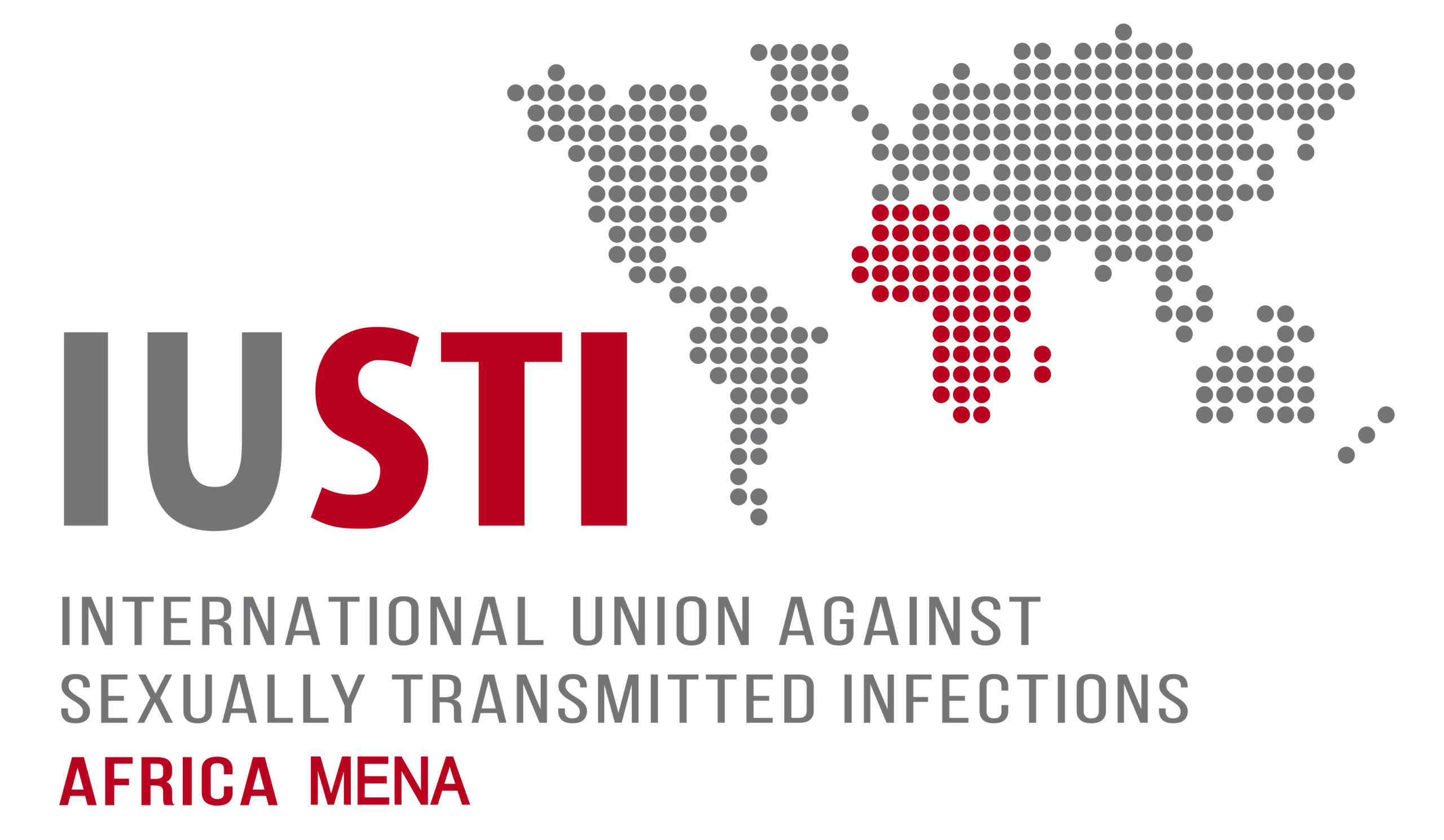 Regional Director
Dr Francis Ndowa (Zimbabwe)
Specialist Venereologist
Harare, Zimbabwe
Email
Office Bearers
Regional Chairperson
Dr Amina Hanҫali (Morocco IUSTI Exco)
STIs Laboratory
Department of Bacteriology
National Institute of Hygiene
27, Avenue Ibn Batouta.
Office Bearers
Dr Sara Lowe (Zimbabwe, IUSTI Exco)
Dr Laith Jamal Abu Raddad (Qatar, IUSTI Exco) Professor Remco Peters (South Africa, IUSTI Exco)
Committee Members & Office Bearers
Regional Treasurer:
Laith Abu-Raddad (Qatar, IUSTI Exco
Web Development Officer:
Sara Lowe (Zimbabwe, IUSTI Exco)
Publicity & Liaison Officer:
Remco Peters (South Africa)
Science & Knowledge Officer:
Hicham Oumzil (Morocco)