IUSTI Europe Scientific Council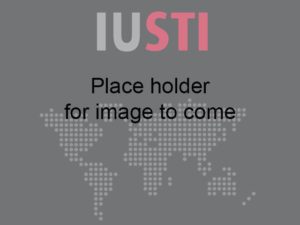 Scientific Topic Reports
INTRODUCTION
Basic science, clinical science and epidemiology are the drivers of excellence in clinical care, management guidelines and knowledge of the infections and conditions we encounter. IUSTI-Europe has set up a Scientific Council of European experts and researchers in the topics we confront in practice. The concept is to inform us of the most up-to-date research and practice in each topic, the direction research is taking us, and to provide a resource for teaching, and planning meetings, both national and international.
I am personally delighted and honoured with the traction of this concept and the input and great care all the contributors have taken in producing their reports. It bodes well for the potential of our specialty in Europe.
I would welcome suggestions of further topics and contributors. I hope these Topic Reports provide a useful resource for us all.
Contact
Derek Freedman, MD, FRCPI.
Chair, Scientific Policy, IUSTI-Europe
88 Ranelagh Village, Dublin D06 Y2W6 Ireland
| | | | |
| --- | --- | --- | --- |
| | | | |
| Chronic pelvic pain syndrome Chronic Prostatitis Chronic NGU | | | |
| | Prof. Angelika Stary, Prof. Jonathan Ross, Prof. Harald Moi | | |
| | Prof. Magnus Unemo, Dr. Helen Fifer, Dr. Michelle Cole | | |
| | Dr. Andrew Winter, Dr. Willem van der Meijden | | |
| | Dr. Raj Patel, Prof Marco Cusini | | |
| HIV Outpatient management | Deniz Gokengin, Fiona Mulcahy | | |
| | Prof. Mihael Skerlev, Dr. Arne Wikstrom | | |
| | Henry de Vries, Bertille de Barbeirac | | |
| | Prof. Jørgen Skov Jensen, Dr. Michelle Hanlon, Prof. Harald Moi | | |
| | Pr. M.Janier, Pr.N Dupin, Pr. M. Gomberg, Pr. M Skerlev, M Potocnik | | |
| | Prof. Harald Moi, Dr. Paddy Horner, Prof. Lars Falk | | |